Keeping mice, skunks, chipmunks, ducks, geese, snakes, frogs, squirrels, insects, spiders, lizards, raccoons and bats (yes, even bats) out of your swimming pool can be an interesting task to tackle. It can often become humorous at times, so we are here to offer you some quick and easy tips and ways to keep them at bay.
Use a pool cover, a solar pool cover is even better! Not only will this help keep ducks and geese form enjoying your pool water, but it will also help keep your water warmer while saving you money on your water and electric bill. That's a win, win!
The next is where we start to add some humor and cleverness. When you are not using your pool, use an animal-theme pool cleaner. Birds and rodents are easily intimidated by anything that is colorful and moving. It also adds a nice touch to your backyard pool decor, especially if you have a young family.
As we move on to the next tip that will help keep critters out of your pool, we continue to focus on animal décor, well because it works. Spoil your kids and or mate and give them fun colorful large inflatable rafts in the shape of all kinds of animals. The bright colors and sizes will scare off ducks, geese and other birds. Inflatable rafts that float in the swimming pool, look like an animal, is colorful and big… this is the most popular duck deterrent customers year-after-year.
Another idea would be to install a fence or screen around your pool. Fences will help with larger animals, but screens help with most with keeping critters out of your pool. Smaller critters will still be able to get once in a while, but this would help a great deal to keep them away.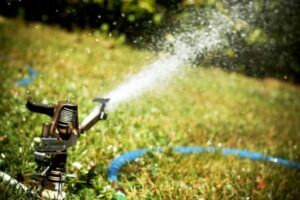 We continue on to different ways to keep those critters out of your yard by installing an automatic sprinkler system. Many sprinkler systems are motion-activated or infrared light beams that detect movement. So as soon as a critter enters your yard they can be simply scared away by a few sprinkles of water. You can do this even if you don't have grass or landscape you need to water regularly, it can be used only to scare off the animals if you prefer. It's common that with this type of system you barely need to use it because the animals have learned to stay out of your yard.
Smaller bugs can always be a bummer when you are trying to relax and enjoy your pool or can even put a big damper on your social gatherings. A simple step of placing citronella candles throughout the backyard area would help keep them at bay. This is a great temporary solution to help minimize the bugs.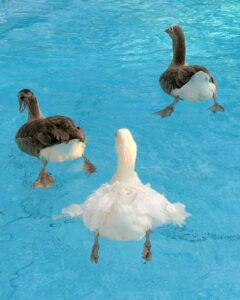 Another great idea to not have grass planted near your pool. This will also help minimize the bugs and crawlers from entering your pool that could be only a foot or so away. This also leads us into maintaining your landscape often. It helps to minimize the bugs and critters from gathering.
And last but not least, don't feed the birds and squirrels. Some may enjoy the beauty of nature and watching them I your bird feeders, etc. but this will only bring them back more and more. Eliminating any food source for animals and critters will help.
There are many ways to help lessen the critters and bugs around your pool, we have offered a few good ones above. Whether you decide to try them all or just a few you should notice a difference in the amount of creatures roaming your yard.
We would love to hear your feedback on the suggestions above or ideas you may know about. Comment below!