So, the time has finally come! You are ready to add a new in-ground pool to your backyard, but is your backyard suitable for a pool? Are you even able to get a pool installed legally and correctly with the size and shape of your yard? Well we are here to offer three factors that will determine whether or not you have a good yard for a swimming pool.
Is there easy access to your backyard?
In order to install a pool there needs to be reasonable access into your yard. Large machines and materials will need to access your yard with ease.
Some limiting factors include but are not limited to:
Are there low hanging power or utility lines?

Can trucks and equipment drive in with ease?

Are there fences or walls that will limit access? – in many cases fencing can be temporarily removed in sections.

Will you need access through a neighbor's property or an alternative entrance to the backyard?
What is the layout of your yard?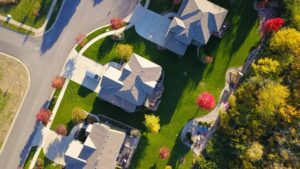 Some questions that need to be answered and discussed with a designer:
Is the pool site location on an angle or sloped?

Is there a lot of space around the site location? Or is it a smaller area?

Where is the location of the septic system and leach field?

Are there trees located in or around the pool site location?

Where are the locations of your sprinkler system? Are they in the way?

Is there an area of water run-off during hard rain that will erode or potentially damage your pool?
What is underground?
This is a big consideration and something that needs to be considered BEFORE beginning the dig. Often test digs are done to see if there are any concerns or issues.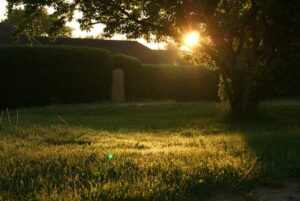 Some potential problems or concerns include the following:
Hitting large boulders underground. Some can be moved or broken up. Some cannot.

High water table or areas that are habitually damp (springtime etc.).

Large amounts of poor-quality fill (whether it be construction fill such as wood, tree stumps, cement blocks, etc. that was buried when the builder built the home and graded the property)

Rock ledge. This is a game changer and needs to be discussed further with your designer.
So, once you schedule your free estimate here, and meet with your designer, these are good questions to discuss with them. Be sure to ask questions about backyard access, your yards layout and what could be potentially underground, and be sure to get clear answers from your designer. There are also other things to consider but these three are the biggest issues and/or concerns when you are considering a swimming pool in your backyard. Challenger Pools is here to answer any questions you may have whether you are ready for a pool today or a few years from now.