COVID-19 has rocked the entire world and has brought about inventive ideas to do our best and try to maintain life as normal. Below we provide some tips for a successful poolside party for you so you can enjoy those birthdays again, or just simply enjoy a Sunday afternoon.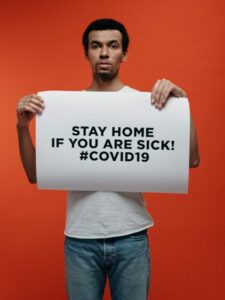 The most important thing for you to ensure a safe pool party during the COVID-19 pandemic is to ask all your guests the night before how they are feeling. If anyone is not feeling well, ask them to please stay home.
Food is always necessary for a good party! Simply add toothpicks or prepare individual skewers so it can be a simple grab-n-go. If it's hot off the grill, hand them out as you remove them from the grill. If its cheese or fruit, try to wrap each portion in serene wrap. This will not only keep off the bugs but any potential germs that could be floating about.
Stay away from the dips in a large bowl. Make small individual cups of the dip, so each person can have a small portion of their own. The less food is touched the better. So, if you can prepare it so nobody but the eater touches it, you have successfully prepared perfect feeding options for your party, during the COVID pandemic.
Now, let's talk drinks! Simply have your guests bring their own and use their own cups. This keeps everything simple and easy AND COVID-19 safe.
Keep everyone outside and if heading inside to use the bathroom, make masks a requirement when entering the house. Make sure to maintain 6 feet between people and if any of your guests are health compromised, have them wear a mask, even outside. Organize the seating a spaced-out fashion so your guests don't have to move the chairs around themselves.
Come up with a fun welcome so the hugs and handshakes are not used. Blow an air horn every time a guest arrives, or create a creative welcoming air-shake, an air high-five for example. Better yet, create a fun YouTube video of the plan and send to your guests before arriving so they are prepared to not hug or shake hands.
Pool time! Swimming is ok and the pool water does not transmit COVID-19, so it's safe to enjoy a swim. It is important, however, to maintain the 6-foot distance between each other, even in the water. Wear your swimsuit to the party if you plan to swim, so you don't have to make an additional trip in the house to change in the bathroom. Also, bring your own towel so when you exit the pool. We recommend keeping your suit on after swimming and wearing a swimsuit cover up, a basic t-shirt or just hang out in your swimsuit until it dries to eliminate additional bathroom changes.
If you any additional questions, please be sure to error on the side of caution. If you are nervous, it may be best to hold off and wait to have your party when the world has eliminated most of the COVID-19 cases.